Project description
TRIVE.ENERGY
ENERGY BROKER PORTAL
Description
Making use of fluctating electricity prices to buy electricity at the right moment.
The app is used to manage energy requirements (e.g. for an electric vehicle), and brings energy providers and end customers together. To enable the grid to be used more continuously, the required amount of energy can be released at an agreed price, e.g. at night.
Aim of project
The app enables the grid to be used continuously. Requests can be input via web, app and Alexa Skill.
Activities
• UX and UI Design
• Web interface with JavaScript
• Back development (Java Spring Boot)
• App app development
Tools
Spring Boot, Javascript, Adobe CC
Customer
Energy supplier with municipal participation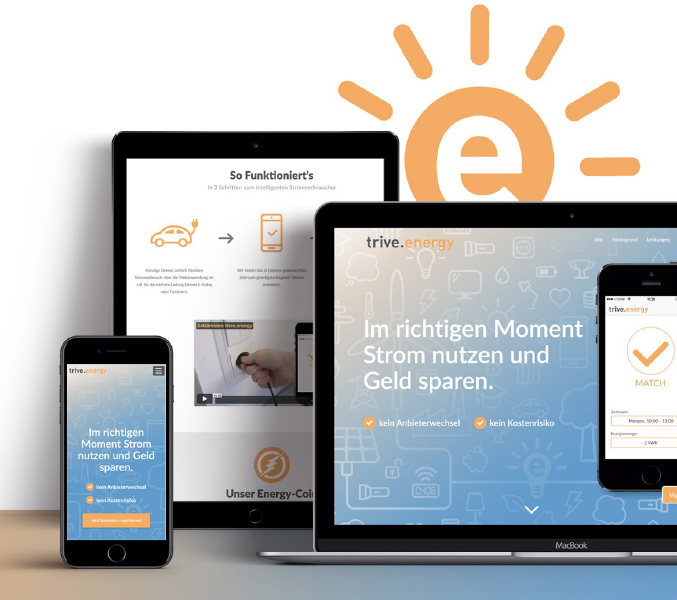 SMART GOVERNMENT – WHO TO CONTACT
This might also interest you