Smart Government
The digital town hall for cities and local authorities
Smart government comprises the digital city hall and the digital handling of processes. This is an important contribution to the modernization of administration:
Administrative digitization: Processes in public administration are accelerated and communication streamlined – quality and efficiency in the digital city hall are optimized.
24/7 accessibility: Citizens can take care of official business from the comfort of their own living rooms.
Our process consultants, civento, process developers and interface programmers help ensure that the digital city hall is not just a buzzword, but can actually be used by citizens.
Current challenges
in digital administration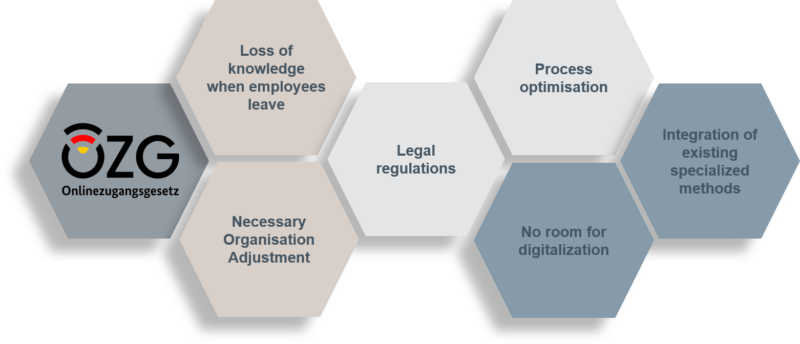 Online Access Act
The "Act to Improve Online Access to Administrative Services" includes the digitization of administrative services by the end of 2022 and the connection of digital processes to an administrative portal. Accordingly, German cities and local authorities have the task of digitizing their administration and an IT infrastructure must be created so that citizens can also use the services of digital administration. Instead of making an appointment at the town hall and waiting in a long queue, the registration certificate or the resident parking permit can be applied for online.
Source: OAA implementation – Online Access Act – What is the Online Access Act?
Our
Smart Government solutions
In a joint OAA workshop, you can work out your requirements in terms of prioritization, detailing and modeling with our experts.
OAA procedure model
In addition, we offer you a tool-neutral process description and also process digitization with civento (civento: digitization platform of ekom21).
EDAG Group
as implementation partner

for the digital city hall
Trained civento process consultants
References in the digitization of processes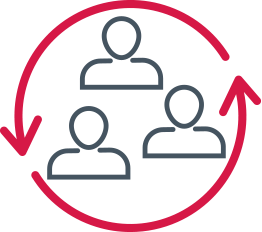 Good partner network
Work out and develop solutions together

Experience in the digitization of administrative processes
Proven methods developed in-house
Your Smart Infrastructure Contact