Project description
Service Management system
RhönEnergie
Description
Optimisation of the internal service management system, and its extension and integration in a new, modern multi-project management with the process on fully integrated resource planning.
• Analysis of the existing IT landscape and processes
• Conceptual design and technical implementation of new control processes based on Atlassian tools
• Generation of individual real time reports
• Mapping out an integrated resource management
• Optimisation of the internal, company-wide service desk
• The real challenge of optimising the service management lay in operating the old and new software concurrently, to guarantee a permanent support service. The simultaneous expansion of the services constituted another special situation.
"The integrated resource planning and real-time reports enable transparent communication, quick reactions, and flexible and proactive action in response to change."
– Matthias Schäfer (IT Project Leader RhönEnergie)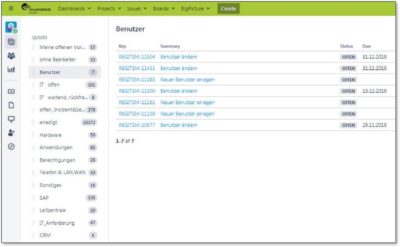 SMART GOVERNMENT – WHO TO CONTACT
This might also interest you