eXPO22 in Hanau.
Yesterday, the EDAG Smart City Team was in Hanau at the eXPO22, the in-house exhibition of ekom21.
.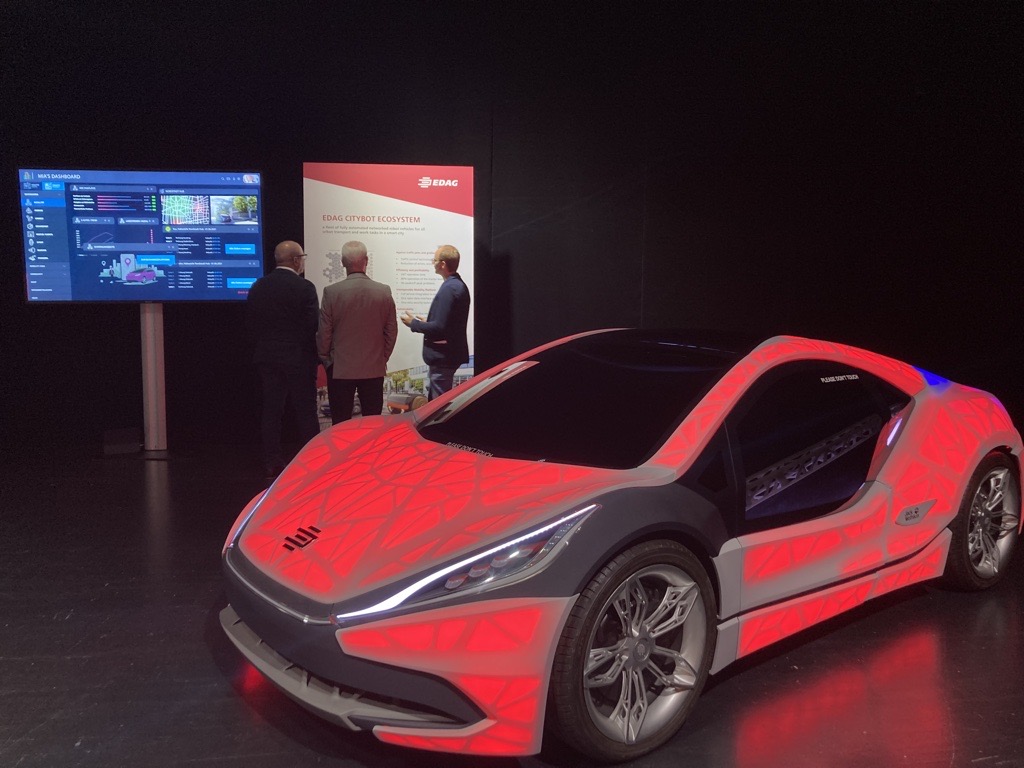 The exhibition of the largest communal IT forum in Hesse was held under the motto "Smart.Digital.Kommunal" and offered a large number of interesting workshops in addition to many specialist exhibitors.
In the Future Mobility Lab, the EDAG Smart City Team presented the mobility concept of the future, the EDAG CityBot: an autonomously driving robot vehicle, applicable for municipal cleaning activities and as a holistic solution to mobility challenges. In addition, visitors were able to discuss other mobility topics – such as mobility stations in rural areas – with the experts. Moreover, insights into other smart solutions were offered, such as smart city dashboards or the heavy rain early alarm system.
If you were not able to attend the fair but would like to exchange ideas about smart city topics, please feel free to contact us.
This might also interest you