Release of an open source smart city dashboard
for the city of Paderborn.
#opensource #nocodeconfigurator #standardised #fiware #urbandataplatform
In cooperation with the city of Paderborn and the existing data platform, we were able to develop a Smart City Dashboard. Via the dashboard, the data on the FIWARE-based Urban Data Platform is visualised for the public. The project is the starting point for further open source projects with feature extensions following the principle "public money? Public Code!".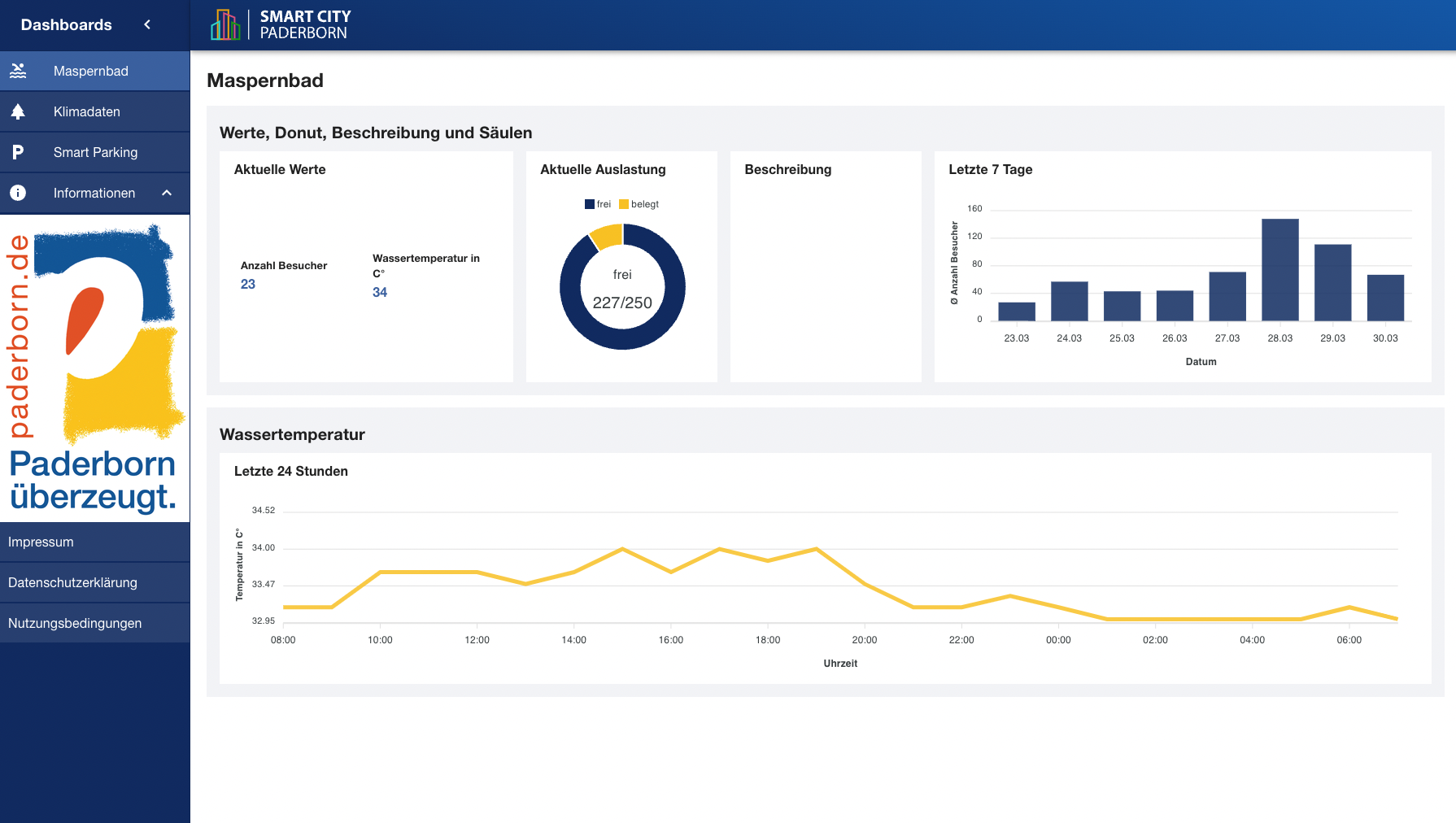 By making the data available, especially in the form of charts, citizens can get an overview of the current situation in the city. For example, it is possible to see how many visitors are currently in the swimming pool or which temperature and humidity values are measured by sensors in different parts of the city.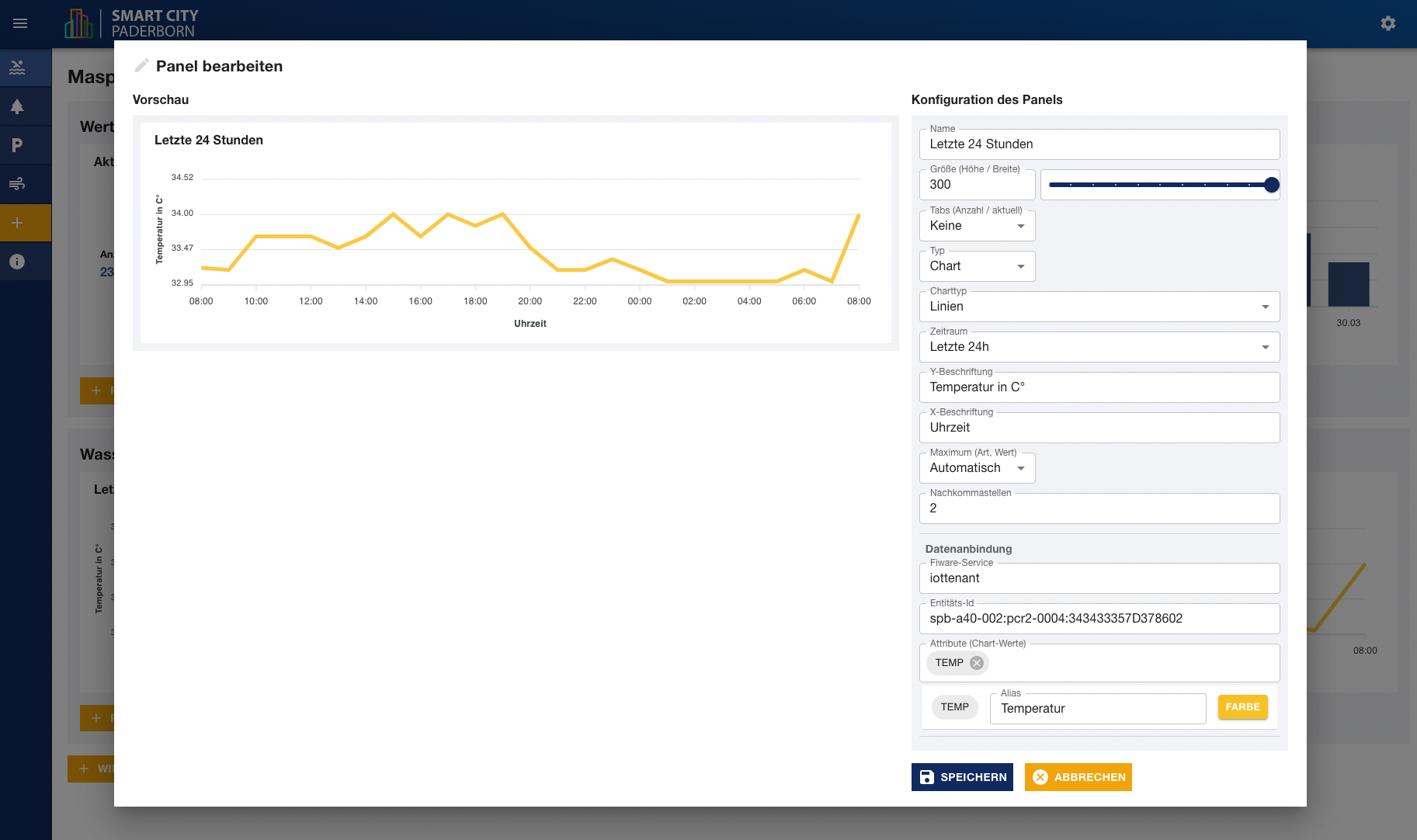 Which data should be visualised in which way can be adapted by the operators in live operation and without additional programming effort. This is possible by logging in as an administrator and making the desired configuration via an integrated wizard. Consequently, new data can be made directly accessible to the public by minor adjustments. The data is therefore not just stored in the platform, but offers direct added value to all residents of Paderborn.
Our activities at a glance:
UX concept and UI design, as well as customising to City-CI
Backend and frontend development
Interface connection (quantum leap by FIWARE)
Hosting and operation of the frontend
Development of a no-code environment for administrators: configuration wizard of the panels (powered by fiware data spaces only)
We have aroused your interest? Or do you already have a data platform in use?
Then you can get an insight into the current status here and also have future features explained:
https://urban-digital.de/datensilos-datenplattformen-smart-parking-smart-city-dashboard/
Or contact us directly and let us show you a live demo! 
https://dashboard-smartcity.de/uebersicht
YOUR DIRECT CONTACTS FOR Smart City Dashboards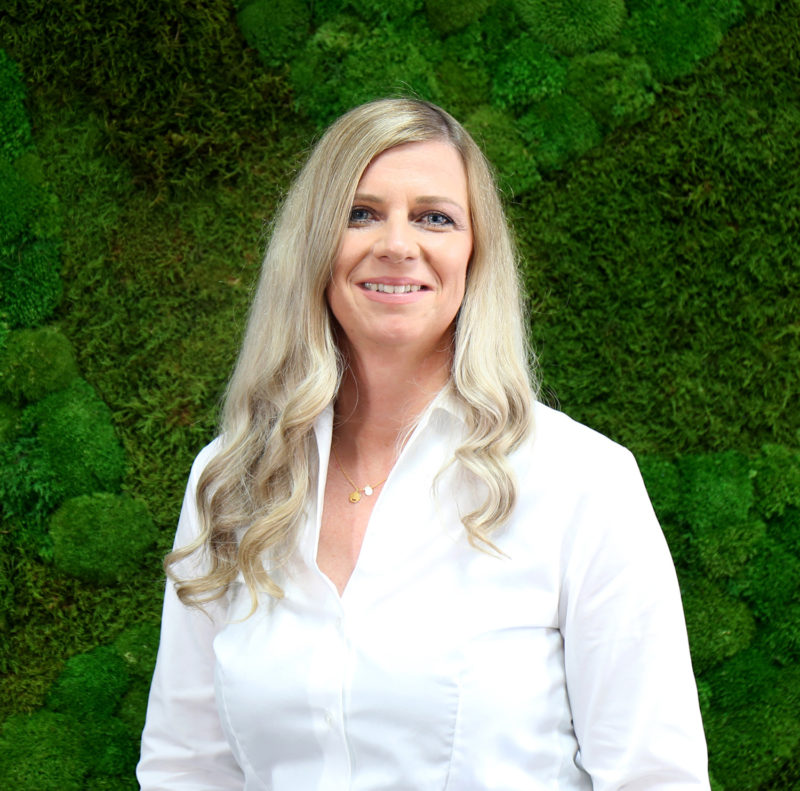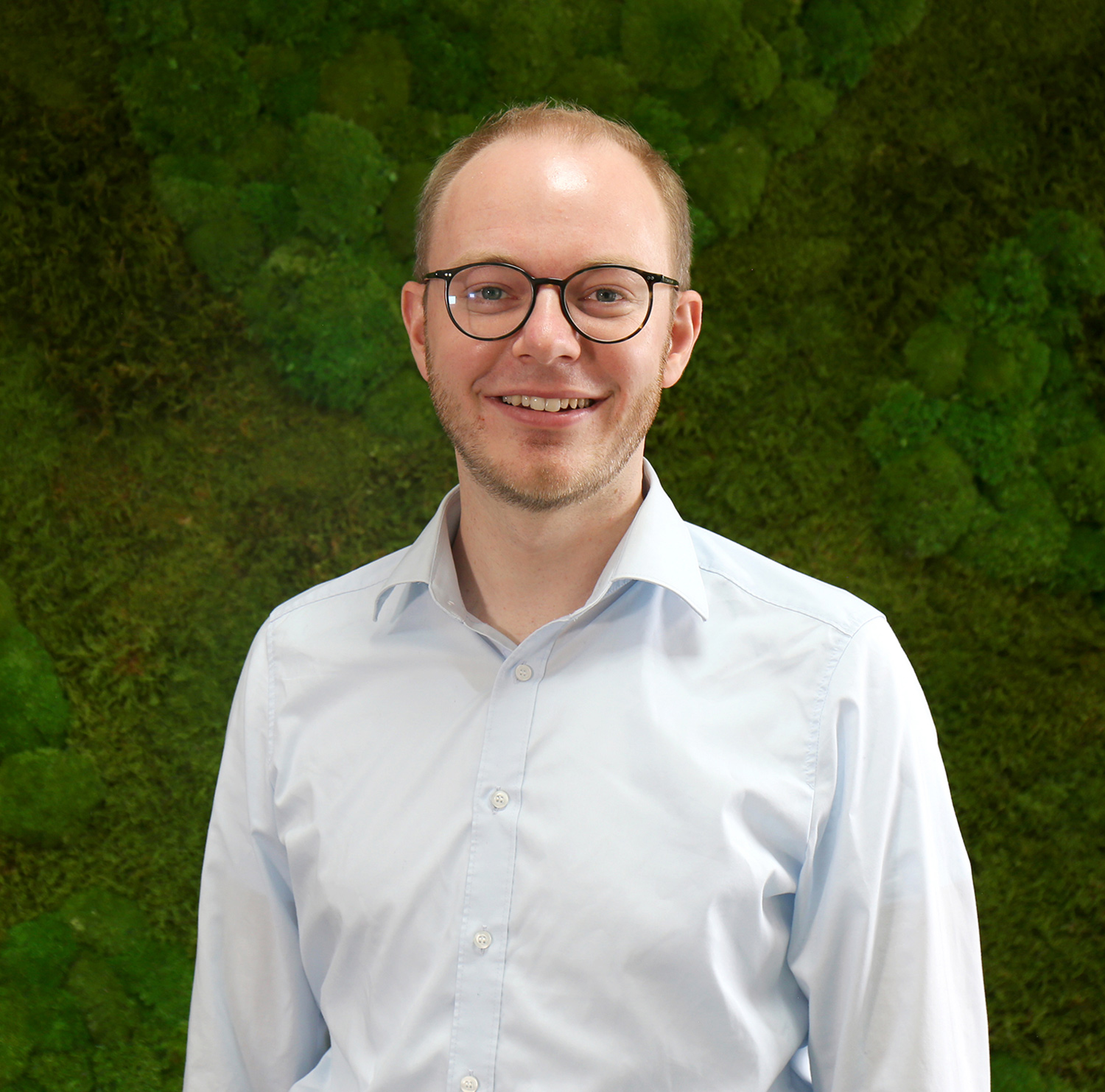 This might also interest you