New mobility through mobility stations in the Smart City community of Eichenzell
In the smart city context, there is increasing talk of so-called mobility stations, but what exactly do they mean? Mobility stations, also known as mobility hubs, are interconnection points for different transport services. This includes, for example, bus and train, car sharing and e-bikes. The integration of electric and shared mobility services (e-bikes, e-scooters, etc.) as a sustainable supplement to public transport is particularly important here.
While mobility stations are already in use in many large cities, concepts and implementation strategies still need to be developed for rural areas, because mobility behavior and offerings cannot be easily transferred from cities to rural areas.
For this reason, EDAG Production Solutions (EDAG PS) is developing a concept for mobility stations in the municipality of Eichenzell in the coming months. A flexible modular system will be designed for various transport hubs in the municipality, which will include different logistics and transport tasks depending on the defined location. EDAG PS is responsible for the complete project management, the participation formats, the IT concept as well as for the EU-wide technology benchmark. The design is created by the two partners "unit-design" from Frankfurt and the "netzwerkarchitekten" from Darmstadt. The companies already have experience in the design of mobility stations and can look back on well-known reference projects such as "regiomove". Read more about the mobility stations in Eichenzell in our press release.
If you are interested in an exchange on the project or the topic of mobility stations in general, please feel free to contact us.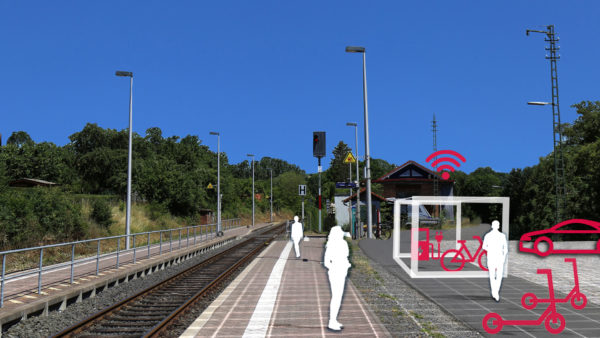 This might also interest you