Review: SCCON 22 in Berlin.
The Smart Country Convention in Berlin, Germany's largest congress fair for the digitalization of the public sector, is over, and we have come back with a great many impressions, new contacts and insights into interesting projects.
Being a Gold Member of the FIWARE Foundation, we presented our smart city solutions at the FIWARE stand. Besides our Open Source Smart City Dashboard we also talked about mobility hubs in rural areas, the heavy rain early warning system in the rural district of Fulda, and many other projects.
In addition, we also participated in numerous talks and panel discussions on a wide range of subjects from "Digital Projects in Rural Municipalities" and "Urban Data Platforms" to the presentation of the heavy rain early warning system project.
The FIWARE Foundation hosted an event at the SCCON aimed at bringing providers of solutions and municipalities together. Our experts Karina Schäfer and Alexander Süssemilch who were there exchanged ideas on the subject of "the safe route to the smart city with open source" with digitalization representatives from cities and municipalities. Because added value can only be created for citizens by working together and with true open source.
Prof. Dr. Sinemus, the Hessian Minister for Digital Strategy and Development, also visited us at our stand. During her visit, we talked about projects in Hesse and the necessity of transferring these projects to other cities and municipalities. This is the only way of achieving rapid success and making progress with the subject of digitalization in Germany.
If you were not at the SCCON, or were there and didn't have the time to come and talk to us, please do not hesitate to contact us.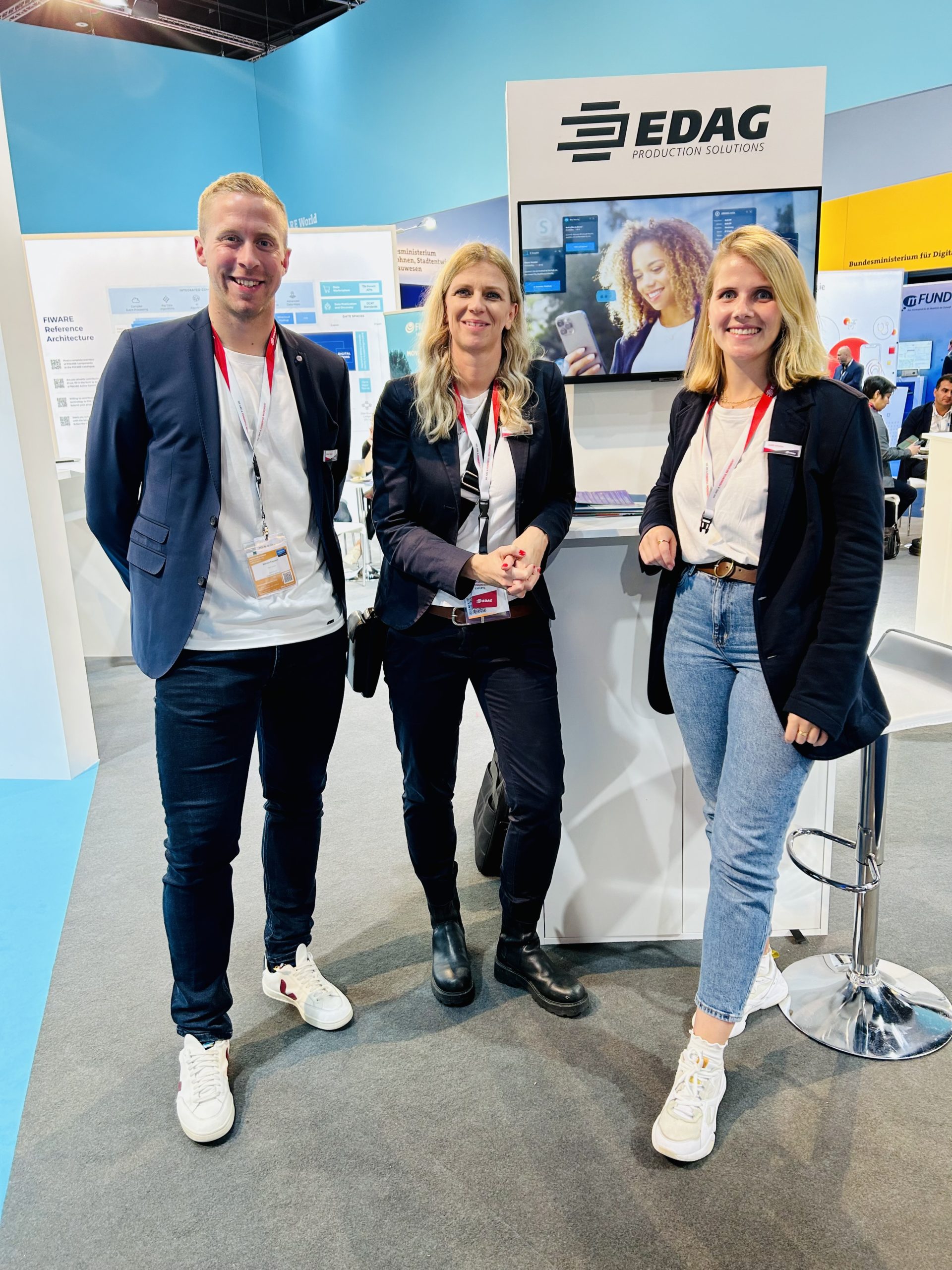 This might also interest you